Thermo-regulating plaster
A new vision of thermal comfort
With THERMO CONFORT, optimize heat sources in housing and in commercial buildings.
This revolutionary plaster can absorb overheating by storing it in micro-capsules and releasing when necessary. Once applied on the wall, THERMO CONFORT absorbs overheating from wooden stoves, sun and computer equipments. THERMO CONFORT is a smart heat battery; it will release energy intakes at the perfect time to bring a natural thermal comfort with no equivalent.
Product benefits
Naturally controls temperature variations
Controls overheating
Delays the start of the heating system
Extends solar gains
Optimizes wood heating systems
Improves the felt temperature
Brings thermal mass
You want more informations about this product :
> contact us
Stop overheating discomfort to use it at the right time
Thanks to its micro-capsules, THERMO CONFORT is able to store up to 2150 Wh for a 45m² room. You can enjoy a comfortable temperature during daytime and save energy at night.
A thermal comfort with no equivalent
THERMO CONFORT targets discomfort temperatures by storing overheating only. From 23 to 26°C, it reacts and stores heat 10 times more than a traditional coating.
A heat storage battery as a source of energy savings
On the other hand, when your room temperature decreases, THERMO CONFORT releases stored heat down to 18°C delaying the start of the heating system.
With THERMO CONFORT, you can benefit from a free source of energy all year long without any heavy construction work.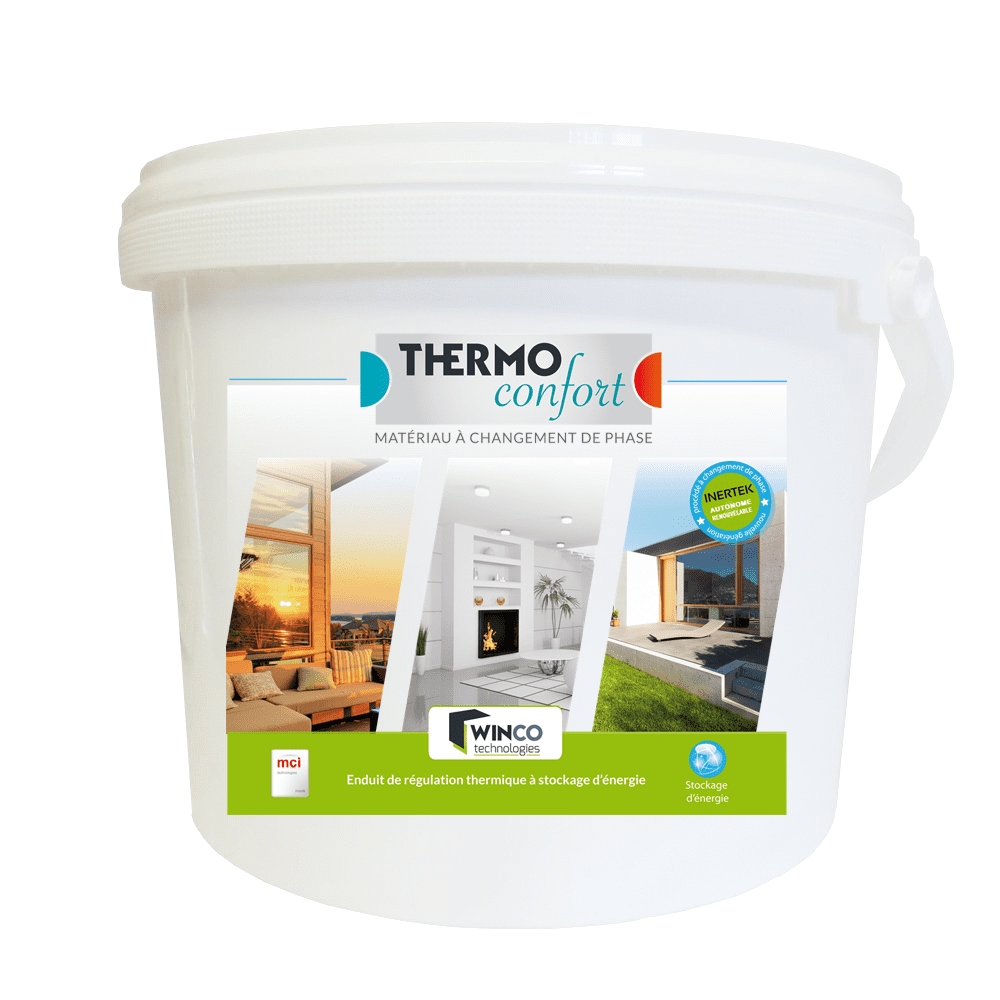 To apply THERMO CONFORT, you can use a stainless steel plastering tool

For all other applications, please contact our customer service department : +33 2 96 78 24 22
Drying time : >12H
Estimated drying time at 20°C and 50 % of humidity.