Company : IRISSE

Installation type : external wall cladding
Number of m² installed : 700 m²
---
PROJECT DESCRIPTION
The GENERAL ELECTRIC HEALTHCARE site in BUC (Paris Metropolitan Area) houses 8 buildings of workshops and offices.
Involved in the energy transition, the BUC site wanted to change the joinery on the facade of the VOLTA building. During this project, the whole metal cladding had to be opened for quotation purposes.  IRISSE then noticed that there was no insulation and no air-tightness. Opening the whole facade to simply change the joinery had no sense : the facade also had to be insulated and its air-tightness  strengthened.
The project manager suggested SKYTECH PRO XL as a means to provide a fast and efficient solution. By reusing the existing cladding, this solution combines both money savings and sustainable development. Concerned about the employees safety, the project manager also needed a non-combustible product to avoid the spread of flames and to facilitate rescue operations in the event of a fire.
THE PROJECT'S PARTICULAR POINTS
SKYTECH PRO XL installation – reassembly of the existing cladding – installation of new openings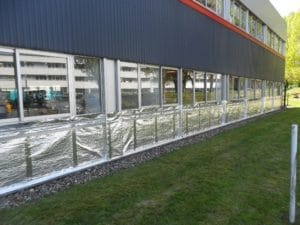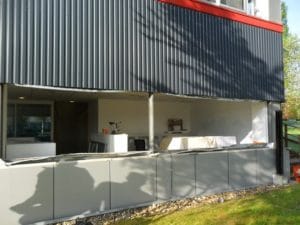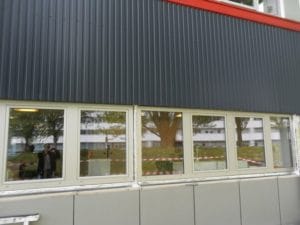 Continuity of the insulation to the top of the building for a perfect tightness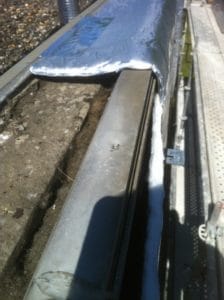 Continuous insulation up to the embrasures and corners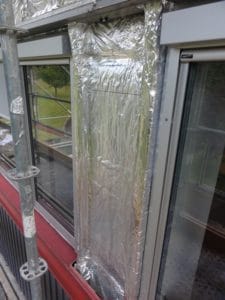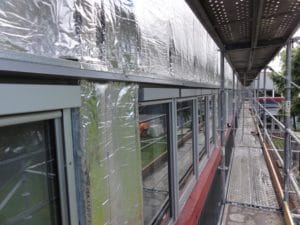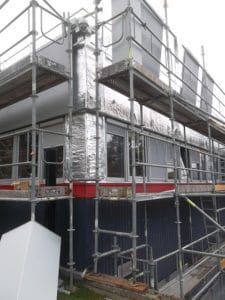 Storage of the cladding on the scaffold and reassembly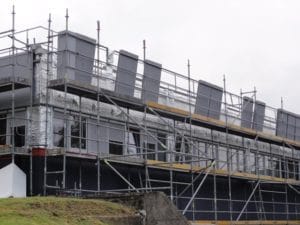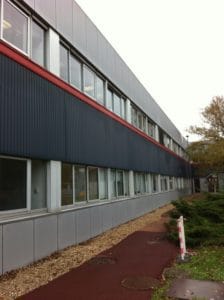 Enregistrer
Enregistrer
Enregistrer
Enregistrer
Enregistrer
Enregistrer